One last step before your trial…
Introducing Spire Analytics
Your one-stop-shop for ship monitoring and analytics
Spire Analytics enables real-time responses to changing patterns and automates decision-making for better outcomes and tighter monitoring of strategy, revenue, and operations. You can set up alerts based on events and evaluate data at a glance on a configurable dashboard. Identifying patterns and aggregations just got a whole lot easier.
Start a free, no strings attached, 7-day trial now:
On-demand Webinar
Watch our webinar on using Spire Analytics to get actionable insights for your Maritime Data
Learn more about how actionable data insights are unlocking a more profitable and more sustainable future for maritime.
Watch the webinar
Maritime Analytics
Spire Analytics activates your AIS and Maritime data, providing turnkey insights
Vessel events by ship type
Personalize your view
Custom data filtering for a business case, set up alerts based on events, and even schedule reports
Visualize your most valuable insights
Evaluate data at a glance with configurable dashboards to identify patterns and aggregations
53,564
Total port events (past 7 days)
3.28%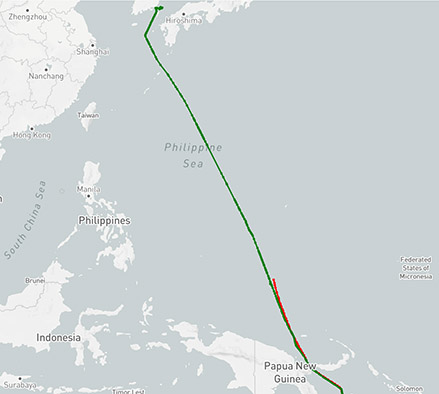 Track the events that matter to you
Make business decisions and identify patterns with data and analytics - filter and drill down to very granular levels to see root causes and anomalies
Build customized solutions
Interact with large volumes of Maritime data, filter, and derive insights to create custom solutions and predict outcomes
210,594
Active vessels (past 7 days)